Bread for the City's
Holiday Helpings
campaign provides low-income DC residents with a turkey and all the trimmings so that they may enjoy a celebratory holiday meal at home with their families. With your help, we will feed 9,000 low-income DC residents with a healthful holiday meal.
Just $29 provides Holiday Helpings to a family of four—so your gift makes a difference! Make your Holiday Helpings gift here.
Want to see what it feels like? Check out this (short!) video all about Holiday Helpings and why it matters for our community:
The most impactful way for you to participate in Holiday Helpings is to bring it to your community. In 2013, through corporate and community partners organizing fundraising drives, our Holiday Helpings drives raised over $260,000. This holiday season, we need to do it all over again, and more…will you join us? Get started here today.

Last year our corporate and organizational partners alone helped us feed nearly 3,500 hungry families. Wow! This year, we want to go even further! How many families will your organization commit to feeding this holiday season? Donate online or send us your sponsorship form.
Learn more about how we're showing our appreciation to generous sponsors for helping us meet this worthy need.
Our Holiday Helpings 2013 sponsors include: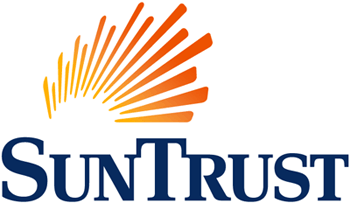 Allsports Grand Prix
Aron Family Foundation
Baker & Hostetler LLP
Bates White
BuckleySandler LLP
Commonwealth Digital Office Solutions
Commonwealth Mailing Systems, Inc.
CoStar Group
Duke Realty
Dynalectric
Forest City Washington
Garvey Schubert Barer
Hamel Builders
Hollingsworth LLP
Hyman, Phelps & McNamara, P.C.
Insurance Associates
Katz, Marshall & Banks LLP
The Kellogg Collection
The Kiplinger Washington Editors
Klein Hornig LLP
Morgan, Lewis & Bockius LLP
Nest DC
Northern Trust
Packer List, Inc.
Reformation Fitness
Ropes & Gray LLP
Shook, Hardy & Bacon LLP
Sutherland Asbill & Brennan LLP
Tycko & Zavareei LLP
Unity of Washington, DC
Valor Development
Van Ness Feldman, LLP
White & Case LLP
Womble Carlyle Sandridge & Rice, LLP
Yes! Organic Market
There's always room for more. Make your sponsorship commitment today!
Did you know?
You can help without hassle and make a tremendous impact — by donating cash instead of canned goods.
Why cash? There's lots of reasons:
Fundraising drives are fun and they make a huge difference.
So are you ready to get started?